Need Parts
Order Parts & Accessories Online
Click Here
Defining All-Terrain for over 60 years
Since 1958, ROKON has been the manufacturer of the world's only true all-terrain vehicle. ROKONs deliver sure-footed traction and plenty of power, not to mention that there is no road, no trail, nothing that it can't handle.
Rokon's History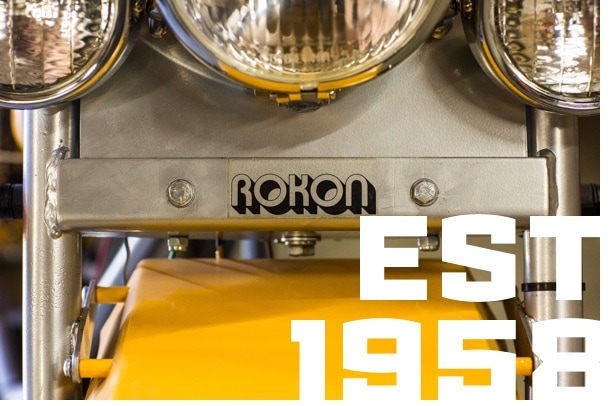 Blaze your own trail
Need Parts?
We're always ready to help you get your ROKON back in action as quick as possible, so if you need a part, let's get you that part.
Get Parts
[instagram-feed num=5 cols=5 showfollow=false showheader=false showbutton=false]